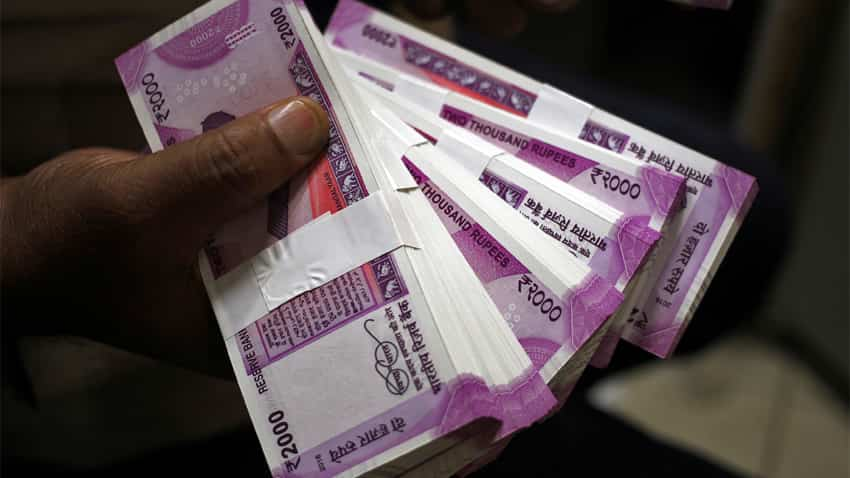 NEW loan products: LAUNCHED! SBI and IBA announce support measures from all public sector banks to mitigate the impact of Covid 19
In a major development, Dinesh Khara, Chairman of SBI, Rajkiran Rai, Chairman of IBA and Sunil Mehta, Chief Executive Officer of IBA spoke at a joint press conference on Sunday to announce the various support measures and the launch of new loan products by all public sector banks. to mitigate the impact due to the resurgence of the Covid pandemic. Here are all the details: –
"While the economy had recovered well since the start of the 4th quarter of FY21, its resurgence since April 21 has had an impact on the lives of individuals and the cash flows of businesses and MSMEs.
To cope with the disruptions caused by the resurgence of the Covid pandemic, the Reserve Bank of India (RBI) in the press release of 05.05.2021 announced several measures such as
• Term liquidity facility of 50,000 crore to facilitate access to emergency health services (Covid loan book),
• Resolution Framework 2.0 for COVID-related stressed assets of individuals, small businesses and MSMEs,
• Reassessment of working capital limits, etc .; », Indicates an official press release.
"In addition, the Government of India, with the aim of providing support to MSMEs, protecting livelihoods and helping the smooth resumption of business activity and also giving a boost to fund critical health facilities, announced changes to the highly successful ECLGS program, "the added statement said.
The government has expanded the scope of ECLGS. DFS, GOI today announced the outlines of an expanded ECLGS 4.0 with 100% guarantee coverage by NCGTC for loans up to Rs.2 Cr. To hospitals, nursing homes, clinics for on-site installation Oxygen generating plants. "
The validity of the ECGLS has been extended until 30.09.2021. Disbursements under the scheme are authorized until 12.31.2021.
Operating guidelines will be issued by the NCGTC.
In the context of the above, public sector banks have undertaken.
(i) Implement the expanded measures of ECGLS
(ii) Make loan products available to commercial entities to improve health infrastructure and to individuals to cover expenses related to the treatment of covid
(iii) Establish systems and processes for transparent implementation of the RBI Resolution Framework 2.0
Banks should create a Covid loan book in accordance with RBI guidelines.
As a result, 3 under-rated products have been designed to provide new support for vaccine manufacturers, hospitals / clinics, pathology labs, oxygen manufacturers and suppliers, ventilators, vaccine importers, and healthcare companies. logistics of drugs related to Covid and patients to be treated.
1. Loans to healthcare companies for the establishment of oxygen plants under ECGLS. Loan up to Rs.2 Crores capped at 7.5% for hospitals, nursing homes for setting up oxygen plant, backed by 100% guarantee coverage from NCGTC under ECLGS 4.0 .
2. Commercial loans for healthcare facilities up to Rs.100 Crores To set up / expand healthcare infrastructure and to manufacturers of healthcare products
3. Unsecured personal loans to individuals of Rs.25000 to Rs.5 lakhs for employees, non-employees and retirees for having followed the Covid treatment.
All of the above programs are offered by PSBs at concessional interest rates and will be part of the Covid loan portfolio.
With respect to Resolution Framework 2.0, PSBs have formulated a model approach to loan restructuring.
Business loans – Three categories:
1. Up to Rs 10 lakhs: Standardized restructuring offer to certain small businesses and MSMEs
2. Above Rs 10 lakhs and up to Rs 10 Crores
3. Above Rs 10 Crores
Loans to individuals
To have a transparent and efficient implementation, the PSBs have developed a strategic approach
• Standard models, portal and branch-based approach.
• Graduated approach to restructuring
• Standard application and assessment formats
• Standard and simplified documentation
• Common awareness raising approach
"The above initiatives taken by all PSBs in meeting and announced today are an important step in the right direction to mitigate the financial impact due to the resurgence of Covid on all affected segments of borrowers," adds the communicated.
The Chairman of SBI, Chairman of IBA and CEO of IBA also explained the various outreach initiatives they have taken to reach all clients eligible for restructuring loans from individuals, businesses and MSMEs in the under RBI Resolution 2.0.